Home > Our Services > Services
Example:
| | |
| --- | --- |
| | |
| | |
| | |
| | |
| | |
| | |
| | |
| | |
| | Allergy testing |
| | Orthopedics |
| | |
| | |
Orthopedic Surgery
Soft Tissue Surgery
All Surgeries Performed on Premise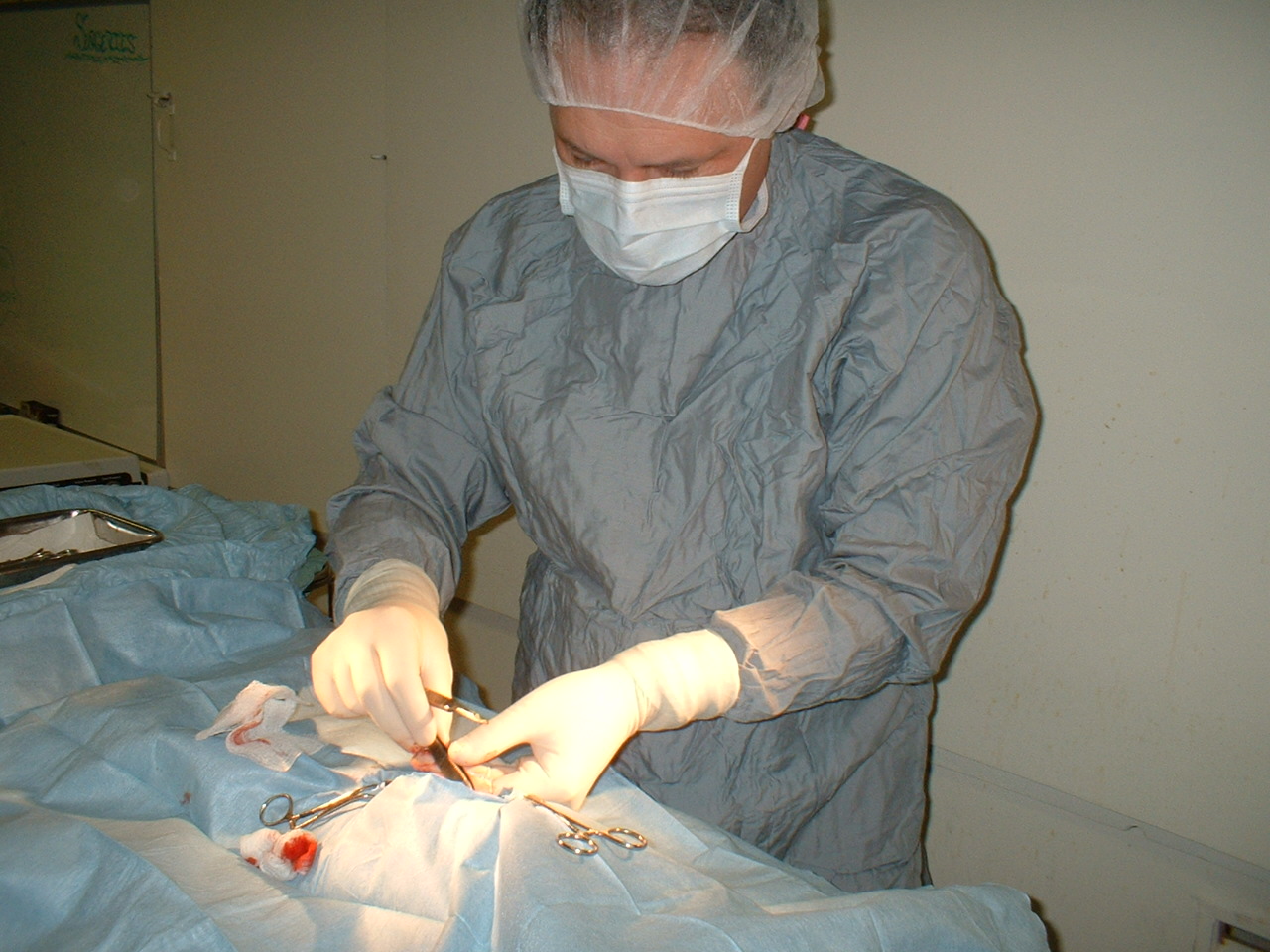 Our surgical suite is equipped with the latest anesthetics and monitoring devices. All animals undergoing surgery have their blood pressure, heart rate, and blood oxygen levels monitored throughout the procedure. Surgeries range from pediatric spays, neuters and declaws to more extensive exploratory and orthopedic surgeries.
Safe Anesthesia Procedure (Isoflurane)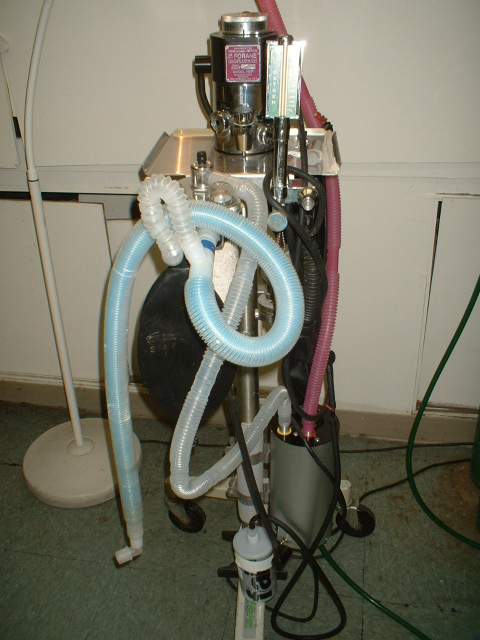 During these surgeries we use the latest and safest gas anesthesia available and monitor our patients closely. This consists of EKG, heart rate, and respiration monitoring throughout the procedure as well as an experienced technician continuously observing vital signs.
Our surgical suite is equipped with the latest anesthetics and monitoring devices.
Spaying / Neutering
---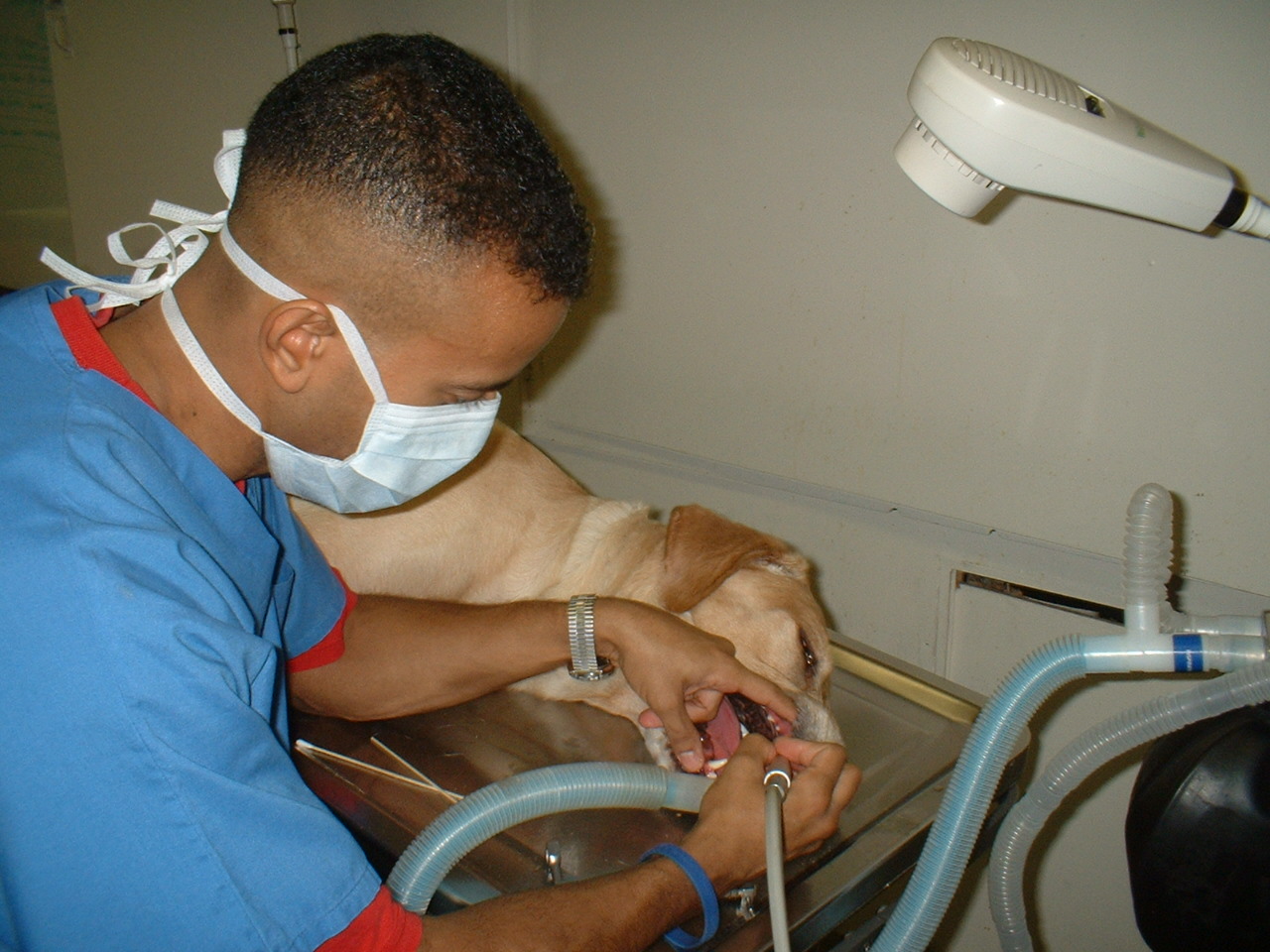 Proper dental care is essential to the health.... You can save problems and er dental care is essential to the health of people and pets alike. This is why our hospital provides for your petís dental needs. In addition to our hi-tech ultrasonic scaling, polishing, and our doctors thoroughly examine the teeth and oral cavity for any problems. Whether it be a prescription diet to slow tartar formation, at-home brushings or dental sealants, we can help you maintain your petís oral and general health.
Dentistry
Maintaining good oral health can add years to your pet's life and can make their later years more comfortable and happy. The following are signs and symptoms of poor oral health:
Persistent bad breath

Sensitivity around the mouth

Pawing at the mouth

Loss of appetite

Plaque (often not visible unless stained)

Bleeding, inflamed, or receding gums

Tartar (creamy brown, hard material)

Loose or missing teeth

Difficulty eating or chewing food
During an annual visit, the doctor will examine your pet's mouth for signs of early gum disease and point out areas of tartar build-up or decay. If you notice any of the warning signs listed above, do not wait for the next annual visit. Call our office and set up an appointment today.
---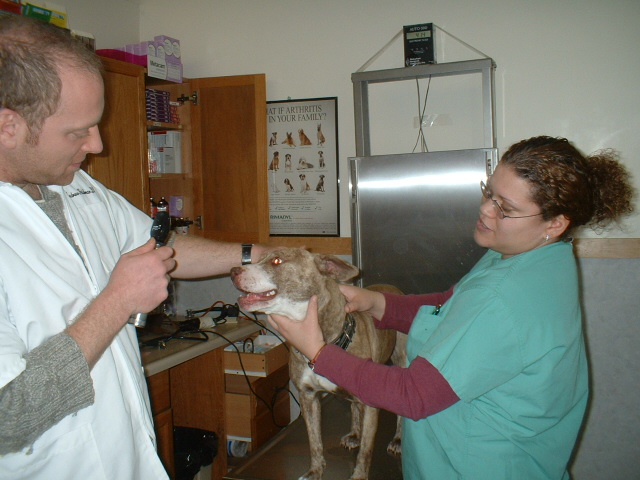 Since your furry friend ages up to seven times faster than you regular exams are one of the most important things you can do to maintain your petís health. Our doctors on staff will review your petís history, perform a thorough head to tail examination, and make recommendations on the continued wellness of your pet. Annual care and exams can help detect problems early, improving the health and prolonging the life of your pet.
At any point pets can become ill and require assistance. We strive to provide the very best care for your pet by listening carefully to you and performing a thorough physical exam. Our Doctors use state of the art diagnostics when needed, and the latest information and medications to get your pet back to feeling better in the shortest time possible.
Annual Wellness Examinations
Our pets age five to seven years for every one of ours, making yearly physicals even more necessary than our own. Therefore our veterinarians strongly recommend annual wellness examinations to ensure that your pet receives the best preventitive medicine and that any problems with their health can be addressed early. Vaccinations will be customized to your pet's lifestyle.
---
---
Difficult Ear Infection Treatment
---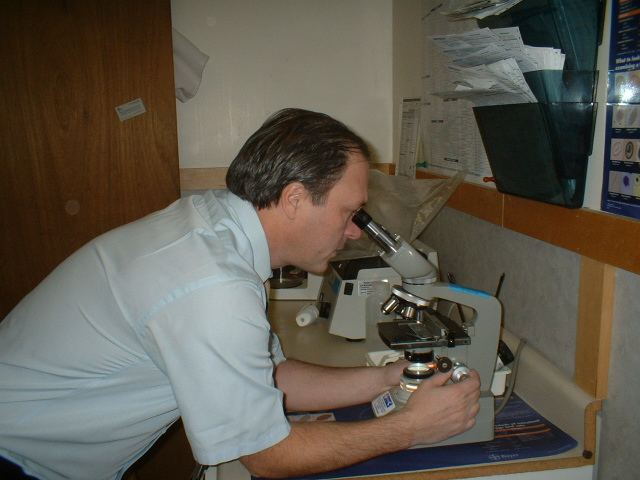 Our hospital uses the most advanced diagnostic lab available. It allows us to have every lab test available to make the proper diagnosis.
We also utilize IDEXX, an other in-house laboratory testing for fast result.
---
X-Ray, EKG, Ultrasound & Blood Test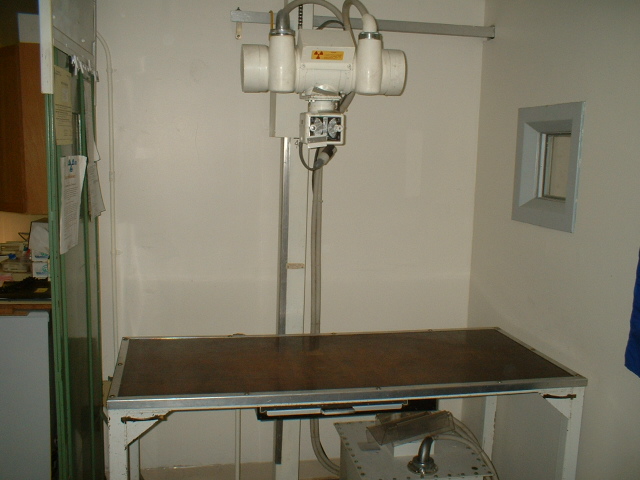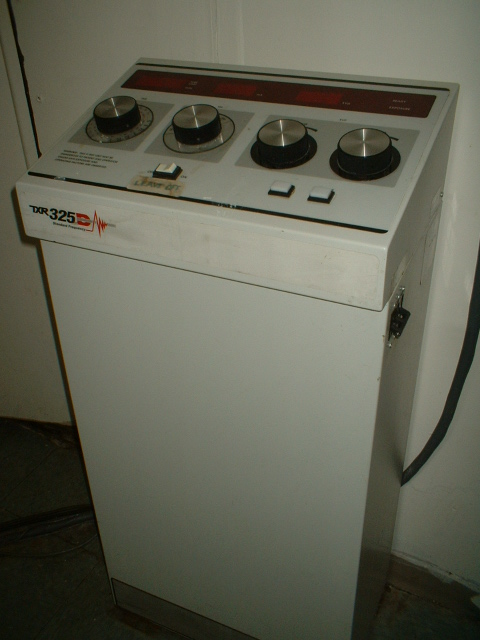 X Ray X Ray controller
Our on site radiograph equipment provides high quality x-rays to help our veterinarians evaluate muscular-skeletal, cardiovascular, pulomary, gastrointestinal, reproductive, and urinary systems.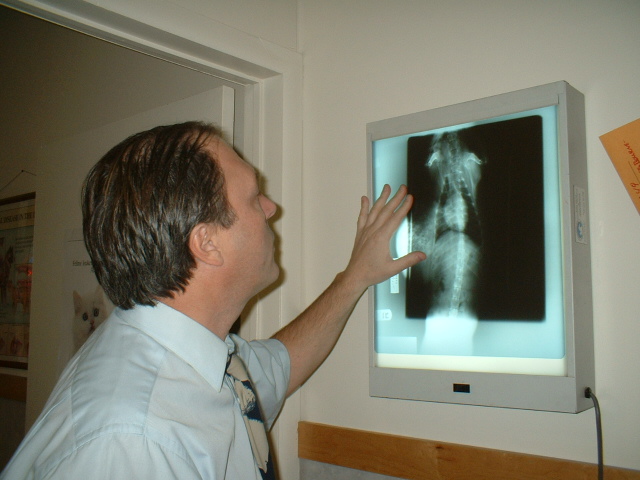 X Ray film study
---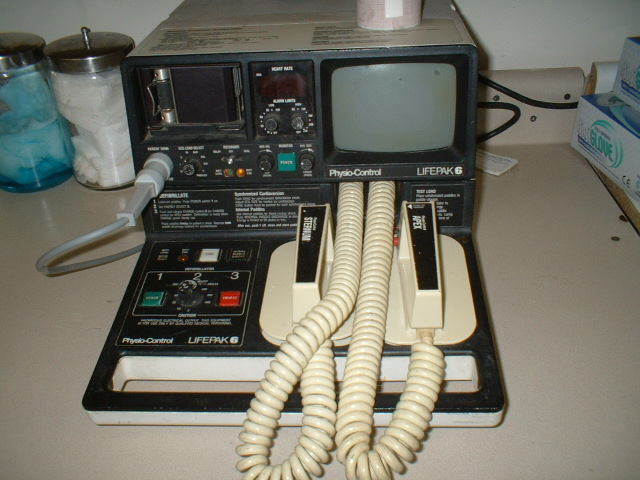 EKG Monitor - Defibrilator
---
Blood centrifuge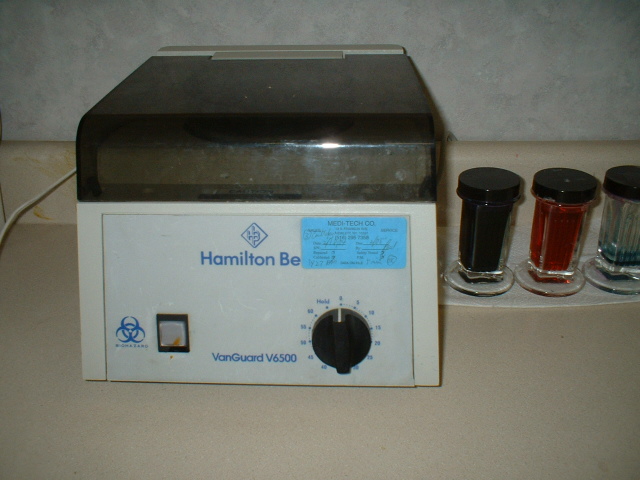 Prepare the blood for the Laboratory examination
---
This very important machine called Hematocrit Centrifuge.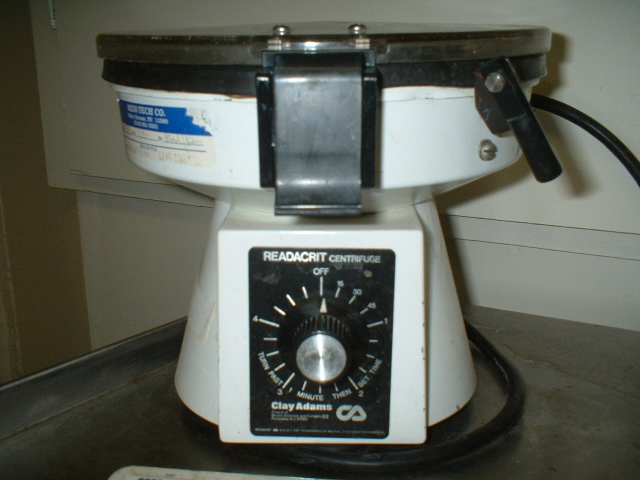 It is separate the blood cell from the serum, so it shows to the doctor if the animal has hemorrhage.
---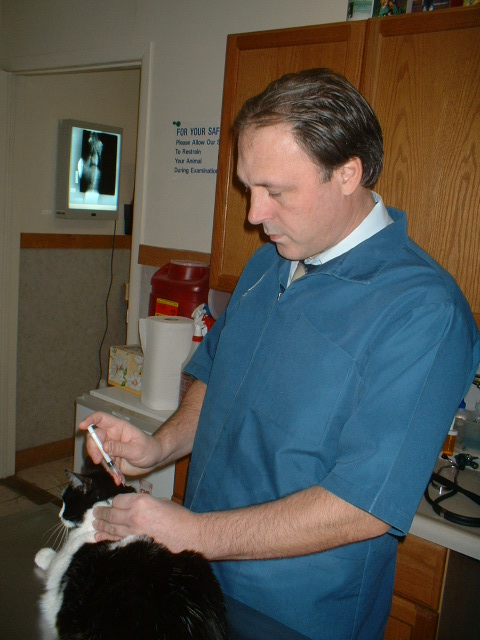 Immunizations play an important role in the health of your pet.
---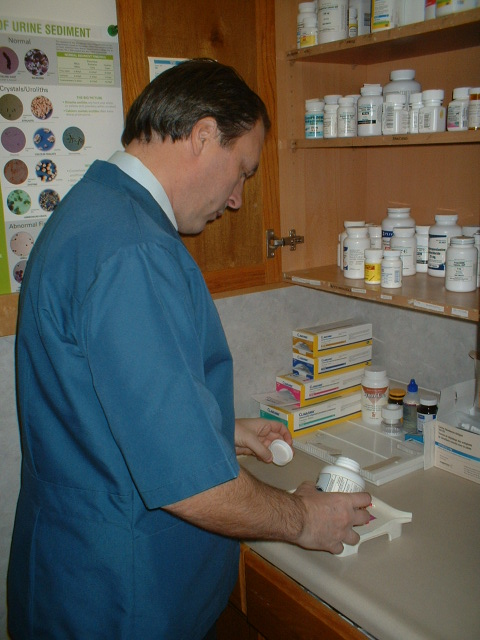 We provide our patients with a fully stocked pharmacy including the most current and cost effective products. Our in-hospital pharmacy allows us to conveniently dispense medications through the use of our pharmacy refill request line. For those pets with special needs or pets that do not take pills, we work hand in hand with an apothecary that can formulate medication in a variety of flavors and even topical applications.
We maintain a complete inventory of pharmaceuticals, vitamins, shampoos, flea & tick/heartworm preventatives and prescription diets to meet the needs of your pet.
---
Hospitalized patients are examined daily and progress report giving daily. Patients receive treatments and attention from our veterinary technicians.
---