Home > About Us > Technology
Our Technology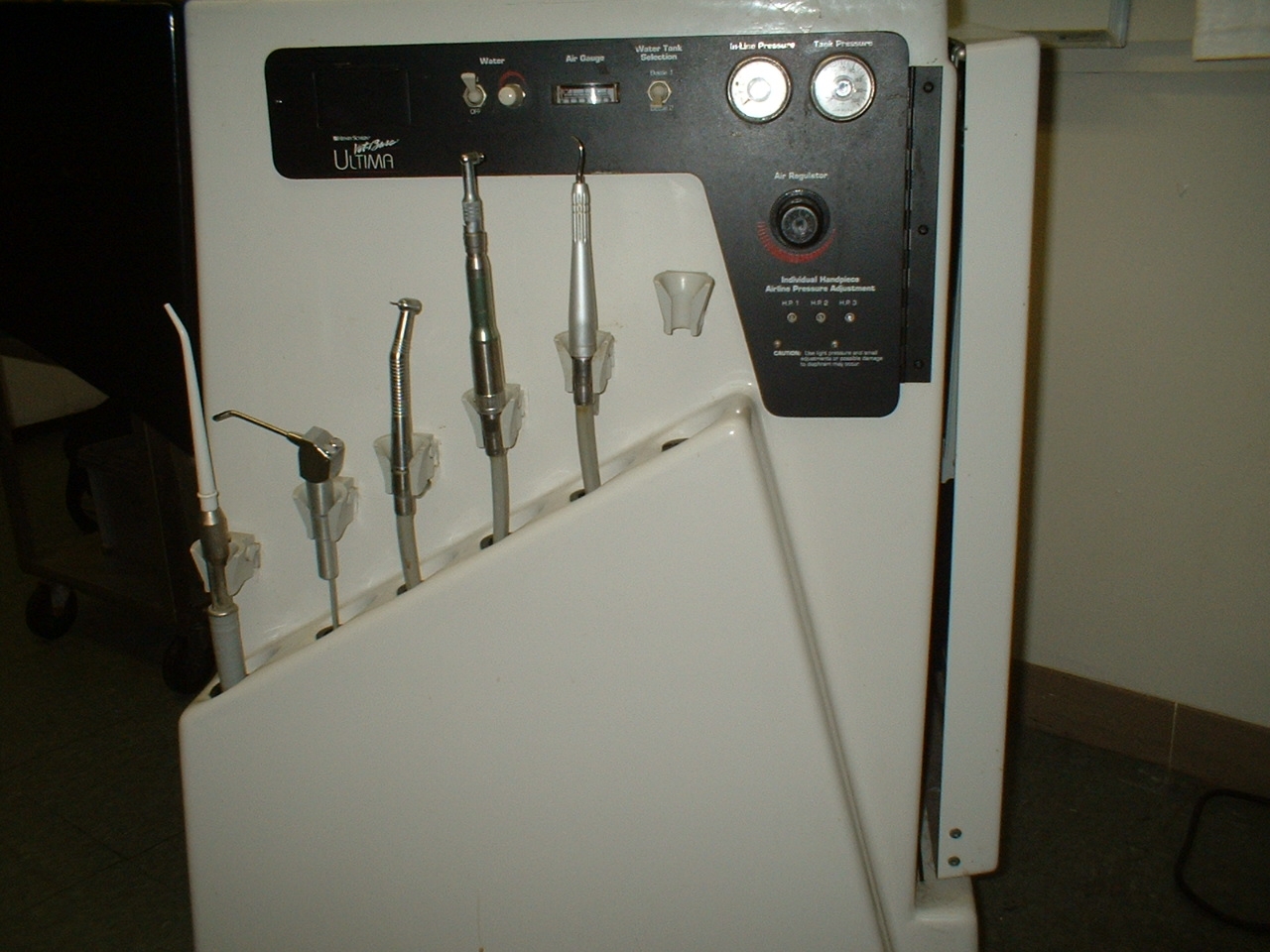 Staying in tune with our state of the art facility, we offer nothing but the best when it comes to your pet's oral health. By using a high speed ultrasonic scaler, tartar and plaque is quickly and efficiently removed from your pet's teeth. Our scaler is equipped with multiple attachments that allow us to clean between the teeth as well as above and below the gum line where plaque may hide. We then polish all surfaces of the teeth. To increase time between dental cleanings, we can seal the tooth surface and dispense weekly preventative to help control plaque buildup. Our main goal is to use the best tools possible to clean your pet's teeth while minimizing the time spent under general anesthesia.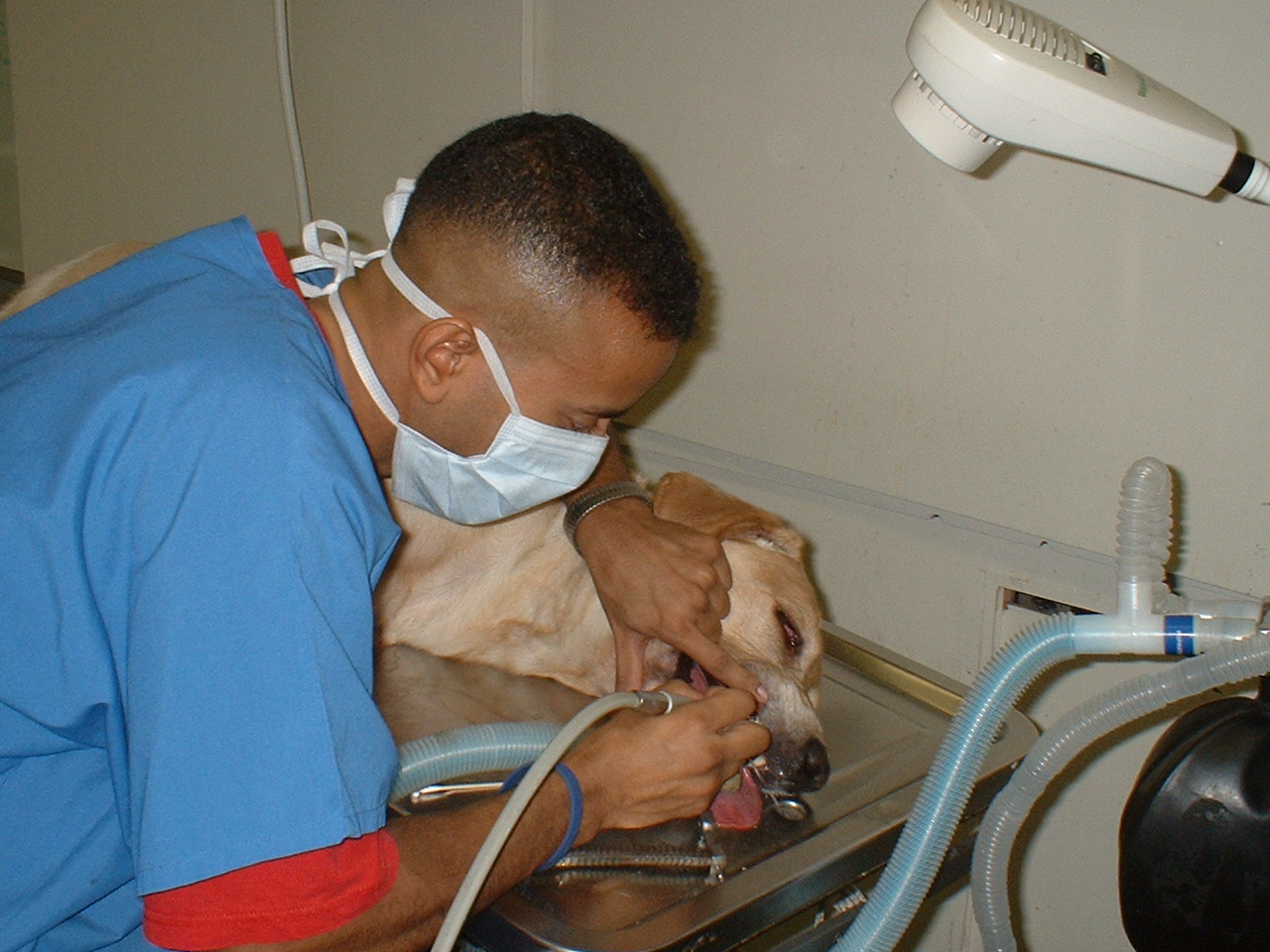 ---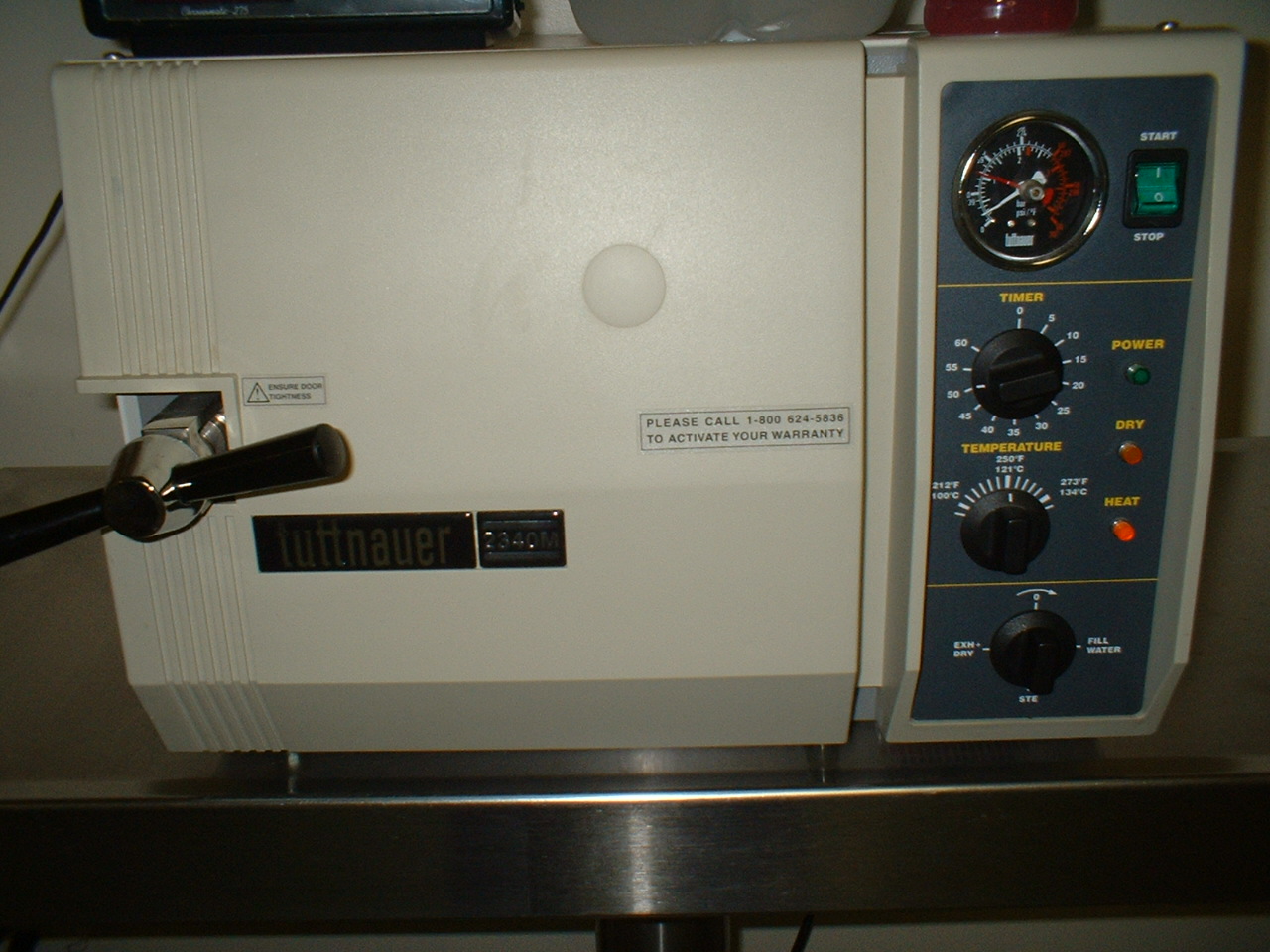 The machine sterilizes with high temperature and high pressure our surgery equipment.
---
Blood screening
Pets are unable to tell their owners when they are not feeling well. By screening your pet's blood, our doctors are able to get a better idea of what is happening internally with their organs and organ systems. With only a few drops of blood and our IDEXX snap test we are able to determine the status of serious diseases such as heartworm, lyme, ehrlichia, parvovirus, feline leukemia, and feline aids. Our lab can also take a more in depth look at white and red blood cell count, platelets and electrolytes, which could alert doctors to an infection, anemia or dehydration. We can also customize panels looking at particular organs and organ systems ensuring the best treatment plan for your pet. Early detection is the key to optimizing treatment.
---
X-Ray, EKG, Ultrasound & Blood Test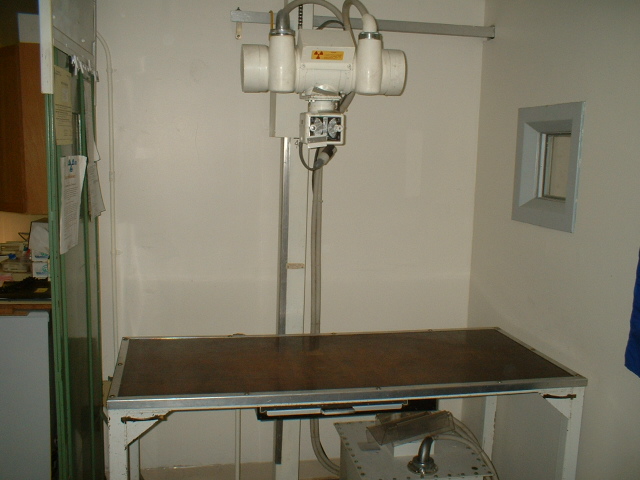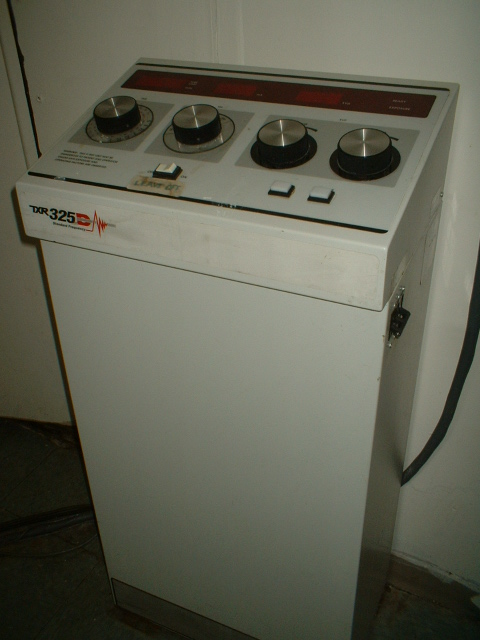 X Ray X Ray controller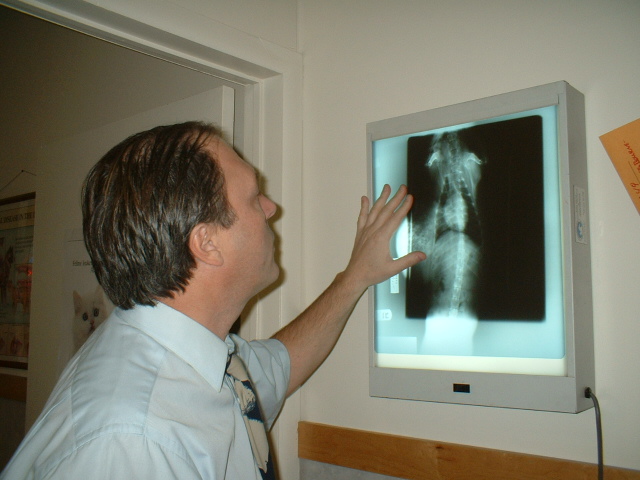 X Ray film study
---
EKG Monitor - Defibrilator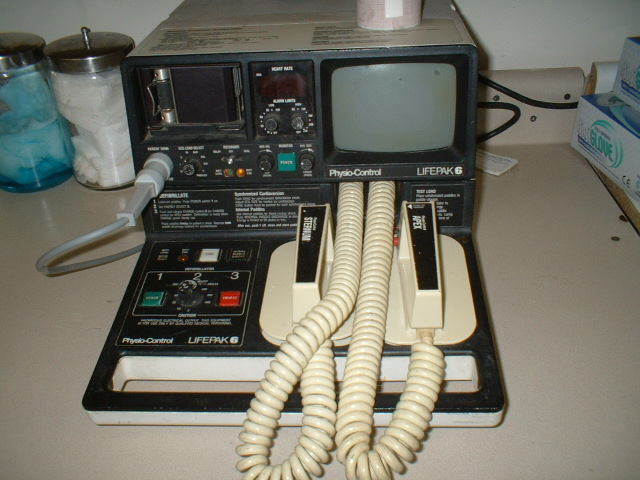 ---
Blood centrifuge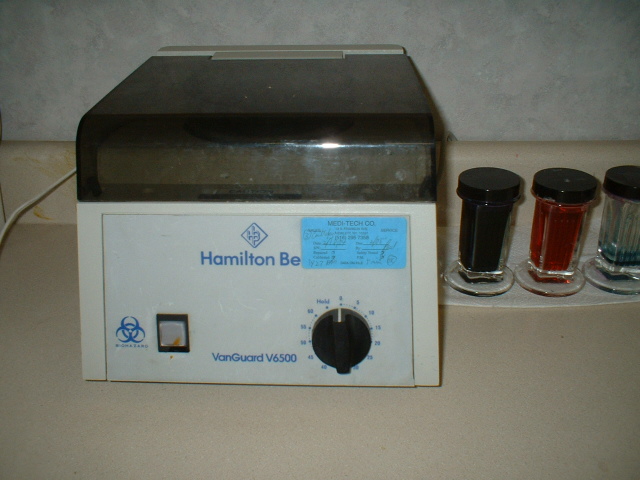 Prepare the blood for the Laboratory examination
---
This very important machine called Hematocrit Centrifuge.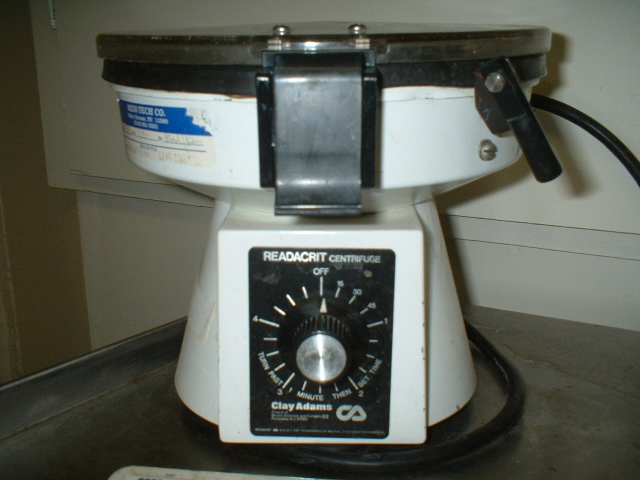 It is separate the blood cell from the serum, so it shows to the doctor if the animal has hemorrhage.
---
We understand how concerning it is as an owner to have your pet undergo anesthesia. That's why in addition to using Isoflourane, the safest gas anesthesia available, we make anesthetic monitoring a priority at Animal Hospital of Morris Park. We achieve this by using an ECG and heart rate monitoring as well as an experienced technician to observe vital signs and respiration.
<![if !vml]>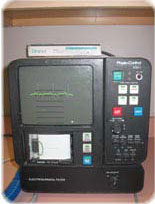 <![endif]>ECG – This diagnostic machine records heart rate and electrical pulse to ensure your pets heart is functioning properly. Abnormalities will be evaluated and addressed.


* We take exceptional consideration for temperature control of our small patients. Since hypothermia is a high risk issue if not properly monitored.
Technician observations – A trained technician continually monitors our patients throughout anesthesia by noting the following: mucous membrane color (which can indicate shock), capillary refill time, breathing rate, and anesthetic depth.
---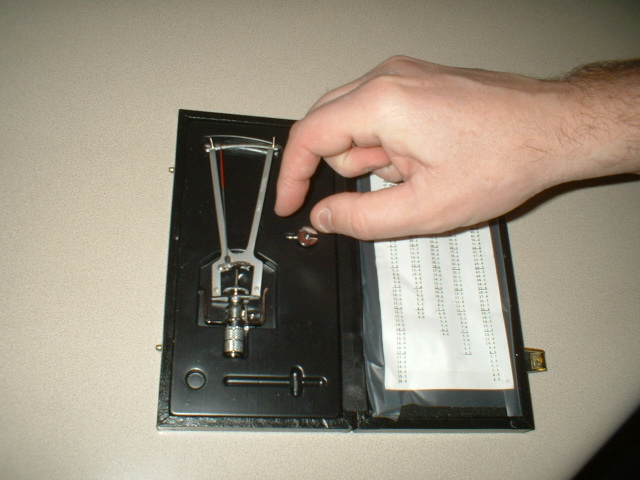 Tonometry is a useful tool to detect diseases of the eye.



A tonopen is a non-invasive instrument that measures eye pressures to give the doctor the answers needed to diagnose and monitor glaucoma and uveitis.
---
Urine Specific Gravity Test Instrument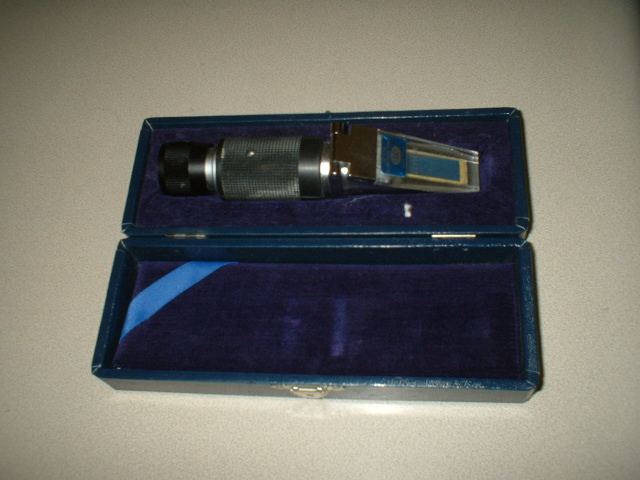 To determine the specific gravity, a drop of urine is placed into this instrument called a "refractometer." In simplest terms, specific gravity indicates how well the kidneys are able to concentrate the urine.
---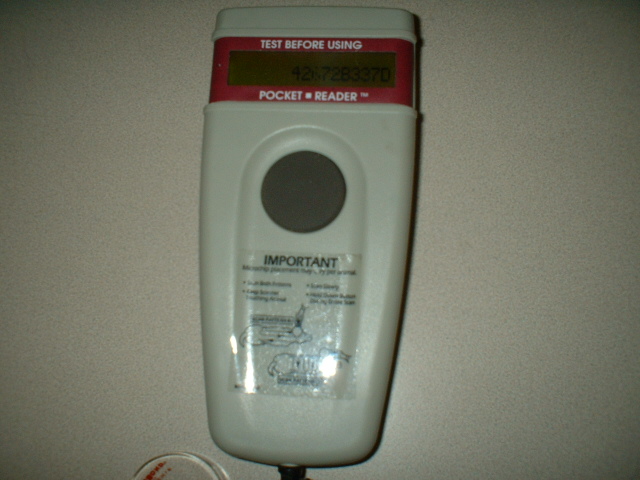 Sadly, once a pet is lost, the odds are against her finding her way home again.To give your pet the best chance to be identified, no matter how far he roams, have him implanted with a microchip.
The veterinarian injects a tiny computer chip—about the size of a grain of rice—just under your pet's skin, between the shoulder blades. Then the number on the computer chip is entered in an international database, like the Central Animal Registry or PETtrac Home again. If your dog or cat is found, any animal hospital, shelter, or humane society can use a microchip reader to read the unique ID number contained on the chip. The veterinarian or worker then calls the database, or accesses it on the computer, and enters the number given off by the microchip. The database matches the number to your name and phone number. The chip can't be lost or damaged, and it lasts for the pet's lifetime.